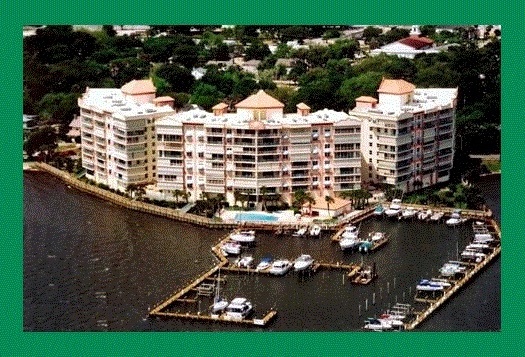 Oleander Pointe: A Private Waterfront Community
And

Yacht Club

Oleander Pointe is comprised of 138 luxury condominiums Oleander Pointe Condominium Association and 59 boat slips Oleander Pointe Yacht Club located on the scenic Indian River and next to the historic Cocoa Village district. The location on the Indian River gives the residence of Oleander Pointe one of the most spectacular vistas in Florida. From the brilliant sunrises to the excellent boating the residents have available to them the most beautiful view of the best of the Florida coast.

Cocoa Village provides easy walking access to some of the finest restaurants in Central Florida. The growing stature of the Village provides Oleander Pointe not only fine dinning but also a view of the old Florida. From Travis Hardware, the Cocoa Village Playhouse, the Florida Historical Library and the Brevard Central Library we can participate in the early Florida life style as we observe the future of the International Space Program at the Kennedy Space Center.

The Oleander Pointe complex, construction completed in 1999, was built on the site of the old Brevard Hotel. The hotel was a landmark for the early travelers down the Intracoastal Waterway. A frequent stopping point for the countries vacationing elite the Brevard Hotel was constructed at the best waterway location in East Central Florida.

Carrying on the tradition of the Brevard Hotel – residents of Oleander Pointe continue providing a friendly greeting and the neighborliness of old Florida to all residents and community friends.